ABOUT THE COMPANY
Key features of our company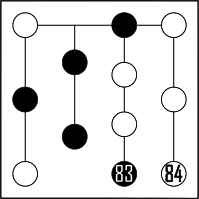 Intro
Kipo ST is a Peruvian company born with the aim of spreading the use of technologies that contribute to the optimization of the day-to-day processes of the productive life of individuals and companies, allowing them to achieve their objectives in harmony with their environment.
Passion
The learning of new technologies for its diffusion and use efficiently and effectively is what motivates our work day by day.
Design
Today, the search for solutions according to the needs leads to the design of systems that meet these needs in a personalized way. The inventiveness to achieve them is our task.
Support
We know that continuity in the process is important, so the experience, responsibility and love for our work is reflected in the support that our customers require.
Our Skills.
Our knowledge and the various design and project management tools allow us to offer solutions that meet the needs of our customers, and also manage their implementation in a professional way.
From EDA environments, code editors, design of mobile applications, to tools for the administration of your projects, they are the support that allow us to make your ideas and projects come true.
System Integrator
Software Design for Applications
Hardware Design
Web Design